Anne Taylor, MD: Aesthetica Surgery & Spa
7227 North High Street #256
Worthington, OH 43085
Phone: (614) 569-2649
Monday–Thursday: 9 a.m.–4 p.m.
Friday: 8 a.m.–12 p.m.
Saturday–Sunday: Closed

Extended winter hours from 12 p.m.–2 p.m., call to confirm.

CoolSculpting®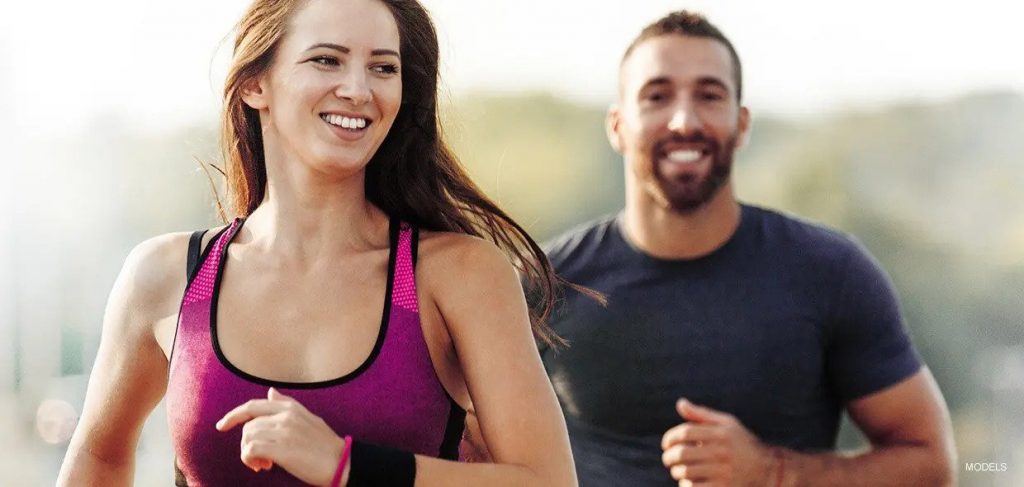 Men and women at our Columbus, Ohio, practice rely on CoolSculpting for targeted, convenient nonsurgical fat reduction. If you want a flatter tummy, shapelier hips, or slimmer thighs, CoolSculpting is a popular, FDA-cleared liposuction alternative that minimizes those bulges that resist diet and exercise. There is no downtime following a CoolSculpting treatment with Dr. Anne Taylor, and many patients see excellent results after just one session.
If you exercise regularly and remain frustrated by bulges of stubborn fat, request a consultation using our online form to learn more about CoolSculpting and whether you are a good candidate. Or call our office at (614) 569-2649 to schedule an appointment.
Is CoolSculpting Right for You?
You have a number of body contouring options at Aesthetica Surgery & Spa in Columbus, both surgical and nonsurgical. CoolSculpting offers a liposuction alternative for those who would rather avoid surgery. A good candidate for this treatment:
Is at or near his or her ideal weight
Wants to reduce specific, small areas of fat
Leads a healthy lifestyle that includes exercise and a nutritious diet
Has skin that retains most of its elasticity
CoolSculpting is best for both men and women who are near their ideal weight but can't seem to shed fat in certain areas. It can treat areas of fat on the:
Abdomen
Flanks
Hips
Inner and outer thighs
Back (including a "bra bulge")
Double chin
People interested in targeting fat that causes a double chin may also be good candidates for KYBELLA® injections.
How Much Does CoolSculpting Cost in Columbus, OH?
The cost of CoolSculpting at our Columbus, OH, practice ranges from $700 to $3,000 on average, depending on the number of treatment areas. We offer financing through CareCredit® to make your transformation even more attainable.
Watch How CoolSculpting Works
CoolSculpting vs. Liposuction
While both are effective fat reduction procedures that are not meant for weight loss, CoolSculpting and liposuction have their own pros and cons.
| | | |
| --- | --- | --- |
| Consideration | CoolSculpting | Liposuction |
| How it's done | Noninvasive. No anesthetic needed. | Surgical. Involves tiny incisions and anesthetic. |
| Best for | Minor to moderate fat reduction | Minor to more extensive fat reduction |
| Recovery time* | None needed | 2 to 4 weeks |
| See results* | 2 to 4 months | Right away (expect initial swelling) |
| Precision | Multiple treatments may be needed. | Targeted fat is accurately removed. |
*Patient experiences vary.
Dr. Taylor can help you decide which option is best for you during your one-on-one consultation.
A Customized Procedure
Dr. Taylor creates a treatment plan based on your specific needs. Depending on your areas of concern, the CoolSculpting procedure involves specialized applicators. For example, if you want to reduce fat in your upper and lower abdomen, your skin and tissue will be gently sucked between 2 cooling panels that carefully cool the fat without damaging the skin. Such treatments take about an hour per area.
For treatment areas that don't have "pinchable" bulges, such as the thighs, we use a different applicator that straps a cooling plate comfortably against your skin. These treatments take about 2 hours each.
DualSculpting for Quicker Treatments
Some patients wish to treat multiple areas of the body at once, so we offer DualSculpting. During your session, 2 CoolSculpting machines operate simultaneously, cutting your treatment time in half. This means that you can get in and out quicker, so you can get back to your normal daily activities sooner. You'll get the benefit of comprehensive body contouring in a more efficient appointment.
No matter which treatment head we use, intense cold is delivered to the lower layers of your skin. The device uses a process developed by Harvard researchers called cryolipolysis that targets and kills fat cells because they are more vulnerable to low temperatures than the skin and surrounding tissues. The body naturally flushes away these cells in the weeks following your CoolSculpting procedure.
Because CoolSculpting is noninvasive, the procedure itself involves little or no discomfort. Some patients report an initial suction sensation and tingling as the cooling process begins, but many browse their mobile devices or read during much of the procedure.
Your Downtime
There really is no downtime associated with CoolSculpting. Our patients return to work or other daily activities after their treatments. You may have some redness and mild soreness, but these signs resolve quickly.
While patient experiences vary, results typically begin to develop over time as the body flushes away the damaged fat cells. Final results take approximately 2 to 4 months to become visible. If you maintain healthy diet and exercise habits, you can enjoy your results indefinitely.
CBUS Top Pick
Aesthetica has been named a CBUS Top Pick for Best Cosmetic Surgery Practice—that's a big deal! Of the more than 30,000 businesses in the area, the Columbus community voted Aesthetica Surgery & Spa as one of the top 3 in our field. Thank you for voting, and cheers to being among the best of the best!
"I love what I do. What could be more rewarding than helping someone feel beautiful?"
— Dr. Anne Taylor
Dr. Anne Taylor has more than 20 years of plastic surgery experience and credentials that speak for themselves. Women and men come to her for her plastic surgery artistry, and the genuine warmth and compassion she has for her patients.
Credentials You Can Trust