Anne Taylor, MD: Aesthetica Surgery & Spa
7227 North High Street #256
Worthington, OH 43085
Phone: (614) 569-2649
Monday–Thursday: 9 a.m.–4 p.m.
Friday: 8 a.m.–12 p.m.
Saturday–Sunday: Closed

Extended winter hours from 12 p.m.–2 p.m., call to confirm.

BOTOX® Cosmetic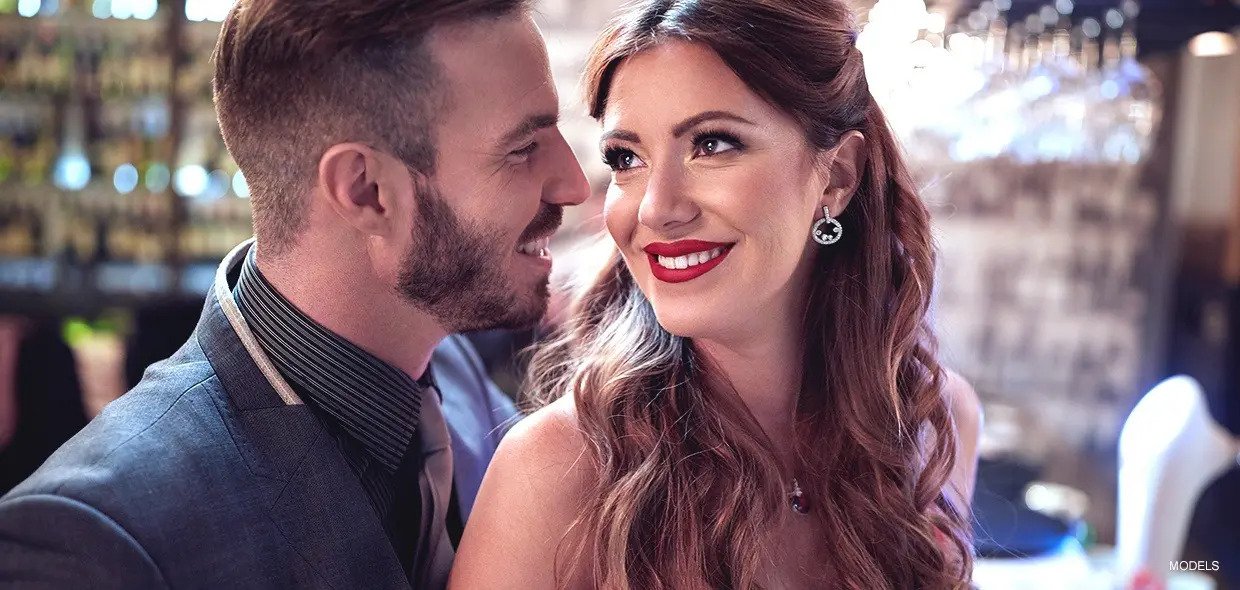 BOTOX® Cosmetic is one of the most popular medical spa treatments at Aesthetica Surgery & Spa. BOTOX helps our patients in Columbus, Ohio, look naturally refreshed by smoothing away lines and wrinkles. Younger patients also choose BOTOX as a preventive treatment. Board-certified plastic surgeon Dr. Anne Taylor is known for her accuracy and beautiful BOTOX results.
Request a consultation online to learn about facial rejuvenation with BOTOX or other nonsurgical treatments, or call our office at (614) 569-2649 to schedule an appointment.
Is BOTOX Right for You?
BOTOX is a popular treatment for men and women who want to look refreshed, youthful, and well-rested without surgery. Both use the same primary ingredient; they simply have different formulations. These treatments are best for remedying these common concerns:
Horizontal forehead lines
Crow's feet at the outer corners of the eyes
Vertical "frown lines" between the eyebrows
For the right patient, BOTOX can be used to soften the look of neck bands for a younger-looking neck. BOTOX is also FDA-approved for hyperhidrosis (i.e., excessive sweating). miraDry® can be effective for treating this concern as well.
Your consultation will primarily focus on your aesthetic concerns and goals, which will then lead your treatment provider to develop a plan for your session.
Are There BOTOX Alternatives?
Depending on this evaluation, your provider may recommend additional or alternative treatments, such as:
Patients with more advanced signs of aging may be better suited for facial cosmetic surgery. If this applies to you, Dr. Taylor can make more detailed recommendations during your consultation.
How Much Does BOTOX Cost in Columbus, OH?
The cost of BOTOX at our Columbus, OH, practice ranges from $10 to $12 per unit, depending on the number of units needed. We offer financing through CareCredit® to make your transformation even more attainable.
Injectable safety: In this American Society of Plastic Surgeons® video, Dr. Taylor shares how she ensures patient safety with BOTOX Cosmetic and filler treatments.
How Does It Work?
BOTOX does not replace lost volume, as dermal fillers do. Instead, they treat "dynamic wrinkles" caused by repeated facial movements, such as smiling or squinting. BOTOX is a neuromodulator or wrinkle relaxer, which is made from a purified, diluted protein. Once injected, it temporarily suspends contractions of those muscles, allowing the wrinkles in the overlying skin to smooth out.
Your Treatment
Many people think of BOTOX as a "lunchtime treatment" because there is minimal time involved and most people are in and out of our office in about 30 minutes. To minimize bruising, you should avoid aspirin, ibuprofen, and other blood-thinning medications, as well as alcohol, for 1 to 2 weeks before your treatment.
CBUS Top Pick
Aesthetica has been named a CBUS Top Pick for Best Cosmetic Surgery Practice—that's a big deal! Of the more than 30,000 businesses in the area, the Columbus community voted Aesthetica Surgery & Spa as one of the top 3 in our field. Thank you for voting, and cheers to being among the best of the best!
When you arrive at our office for your treatment, we do ask that you remove any makeup beforehand, so that we can properly cleanse and prep your skin for treatment. BOTOX does not usually require a numbing agent, but we can apply ice for improved comfort.
Dr. Taylor will delicately administer BOTOX into targeted areas using a very fine needle. You may feel a slight pinprick, but most people describe this process as almost painless. The entire procedure should take about 10 to 15 minutes.
What To Expect After Your Treatment
After your treatment, you will be able to leave the office and return to your normal routine. Some areas may feel sore or appear slightly swollen or red, but these side effects quickly dissipate over the next 24 to 48 hours. Cosmetics can effectively minimize any skin discoloration.
When Will I See My Results?
While patient experiences vary, results from BOTOX generally emerge after about 3 to 7 days and can last anywhere from 3 to 6 months. Treated areas may remain smooth for 6 months or longer if your procedure also includes fillers. Because the effects from BOTOX diminish over time as the muscle contractions return, it's best to maintain a regular treatment schedule for ongoing improvements.
"I love what I do. What could be more rewarding than helping someone feel beautiful?"
— Dr. Anne Taylor
Dr. Anne Taylor has more than 20 years of plastic surgery experience and credentials that speak for themselves. Women and men come to her for her plastic surgery artistry, and the genuine warmth and compassion she has for her patients.
Credentials You Can Trust